Covid-19 Update:
Dear all we hope you & your families are all well.
We wanted to update you on the current situation of our barbershops…we are waiting for the Government to issue guidelines to allow us to open, this will most likely involve the use of Personal Protective Equipment (PPE) like masks & gloves & also the additional Health & Safety measures we need to have in place before we can trade safely in this new environment. 
We want to be up & running as quickly as possible but most importantly as safely as possible for our barbers & customers, so we are planning as much as we can now.
It is very likely we will be asked to open on an "appointment only" basis this is to control social distancing. We already have a list going for those wanting a trim ASAP so get in contact if you want to be added to this VIP list.
Call Darren directly on 07930 136433 & let us know which barber you would like. 
So for now Stay Safe, Stay @Home & Keep your hair growing well, so we have a good head of hair to work with when we return VERY SOON!! 
Thank you Darren Jonathan 
Darren Jonathan Hair designers has been providing gentlemen with the finest haircuts for over 10 years. Experience a true upscale barbershop with one goal…total client satisfaction.
As well as a haircut second to none, customers can expect a totally different experience at Darren Jonathan. Whether you are here for that special haircut or Darren's comical voice, we are sure that the Darren Jonathan Experience is one that you will want to repeat!
WHERE TO FIND OUR BARBERSHOP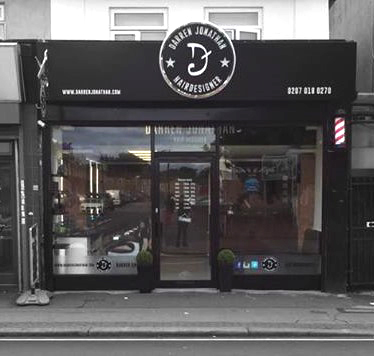 CROYDON
51 Whitehorse Rd, Croydon, CR0 2JG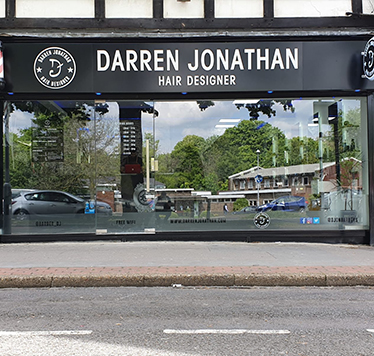 SHIRLEY
812 Wickham Rd, Shirley, CR0 8EB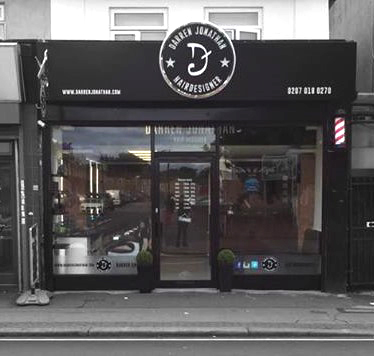 SELHURST
29 Whitehorse Lane, Selhurst, SE25 6RD
Hair Cut £14
Skin Fade £17
Bald Fade £18
Add a beard trim £5
BEARD &
SHAPE UP
Beard Trim £7
Beard & Shape £10
Shape up £7

Hair Cut £12
Skin Fade £14
(Saturdays incur £1 additional charge)
*Must be under 12yrs
Hair Cut £12
Hair Cut & Beard £12
(Mon – Thurs)
PATTERNS 
small £5
medium £7
large £10

PRE-BOOKED APPOINTMENTS for an additional £8
SATURDAY
10 AM – 6 PM
SUNDAY
CLOSED